Women on Mission 
Welcome to Harvest Women! This is a ministry of Harvest Bible Chapel in Chicago where we grow together in the Christian life and live on mission for Jesus as women. 
Our passion is to walk through life with you as you learn to walk closer to Jesus. We believe in meaningful relationship and discussion centered around God's Word and prayer. We offer growth groups, leadership development, conferences, and serving opportunities.
Connect to our Growth Groups to grow in community at one of our multiple campuses at Harvest Bible Chapel.
Click the link below: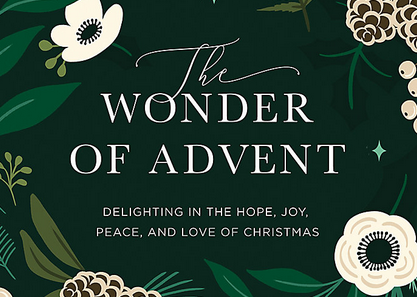 Join us Christmas study in The Wonder of Advent!
Delighting in the wondrous arrival of Christ using this 4-week study! Written by Adrienne Camp, we will explore the hope, joy, peace and love given to us in the arrival of Jesus, the Promised One. Join us for the wonder of advent on select campuses starting the 3rd week of November. Come and join a group of women in Bible study at Rolling Meadows, North Shore, Crystal Lake, and Cathedral.
Sign up at one of these campuses offering the Advent study:
Winter Study – Sermon on the Mount
Beginning the week of January 9, all campuses will be going through the Sermon on the Mount together, using Carmen Beasley's inductive Bible Study method. Sign-up below for your campus.
Serving Together
Connect with other women and use your gifts. We have several opportunities for serving as Women's Ministry Volunteers. Click on the link below to discover how you can serve Harvest women. 
Tough Topic Videos
Watch our Tough Topic discussions filmed at our Rolling Meadows campus, lead by Elizabeth Terpstra, our Women's Ministry Intern. The goal of Tough Topics to set the record straight on some important issues coming out of purity culture, the feminist and deconstruction movement. We hope to demonstrate that the glorious truth of God's goodness and His redemptive plan through Jesus Christ is far more powerful than any cultural movement!